Historia de la Familia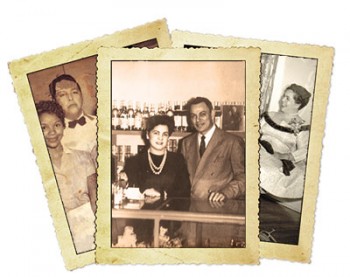 For members of the Molina's family, mi familia, "my family," embraces not only relatives, but employees and customers who walk through the door to come home to Molina's.  "My grandfather just wanted a little business where people could come in and feel like they were wanted," says Raul Molina III.  "I don't think he expected Molina's to play such an integral role in Houston's culinary landscape."
It was 1929 when Raul Molina left his hometown of Laredo, Mexico to seek a better life in Houston.  He was 18 and, like many of his contemporaries, found work in a local restaurant as a dishwasher and busboy.
On June 12, 1941, Raul and wife Mary purchased the restaurant where Raul had been employed for 10 years, the Old Monterrey Restaurant, located at 1919 West Gray. Mary cooked.  Raul waited tables. Sons Raul Jr. and George washed dishes. The family lived above the restaurant in one room.  All of their meals were eaten at the restaurant.  No doubt, it was love and determination that made the family business a success.
After enjoying two years as restaurateurs, the couple bought the Mexico City Restaurant at 3916 South Main.  Both sons left for college, and later to serve in the United States Army.  While Raul Jr. and George were serving their country, their father made them partners in the business. In 1952 the restaurant was renamed Molina's Mexico City Restaurant and later to Molina's Restaurant & Cantina.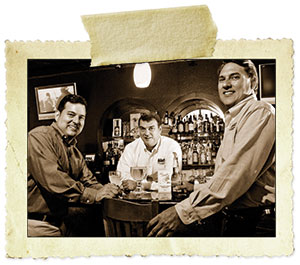 Throughout the decades, father and sons opened and relocated restaurants at various locations in Houston to take advantage of Houston's population growth and changing demographics. In 1977 Raul Jr. acquired full interest in the business and, though he had no plans for his children to join him, all three sons – Raul III, Ricardo and Roberto – chose to work in the family business.  Today the three brothers co-own and maintain day-to-day operation of the restaurants.
After more than 75 years, Raul Molina's deep love for his family and his customers continues to permeate the restaurant. Many of the restaurant employees have been a part of the Molina's family for 10, 20, even 30 years or more.  Customers who grew up with Molina's now bring their children and grandchildren to the restaurant.  And still, a member of the Molina's family visits each restaurant every day, meeting and greeting patrons and checking in on employees.
Since 1941, the camaraderie, care and concern that extends from Molina's staff is bound by corazon, the "heart of Molina's." The Molina family continues to enjoy the privilege of growing with Houston and wish to thank their very fine patrons for the many years of support and invite new customers to join in the tradition.
---
A Tribute to Raul Molina, Jr.
The Chew: Evette Rios visits Molina's!
2013 Hall of Honor Recipient: Ricardo Molina